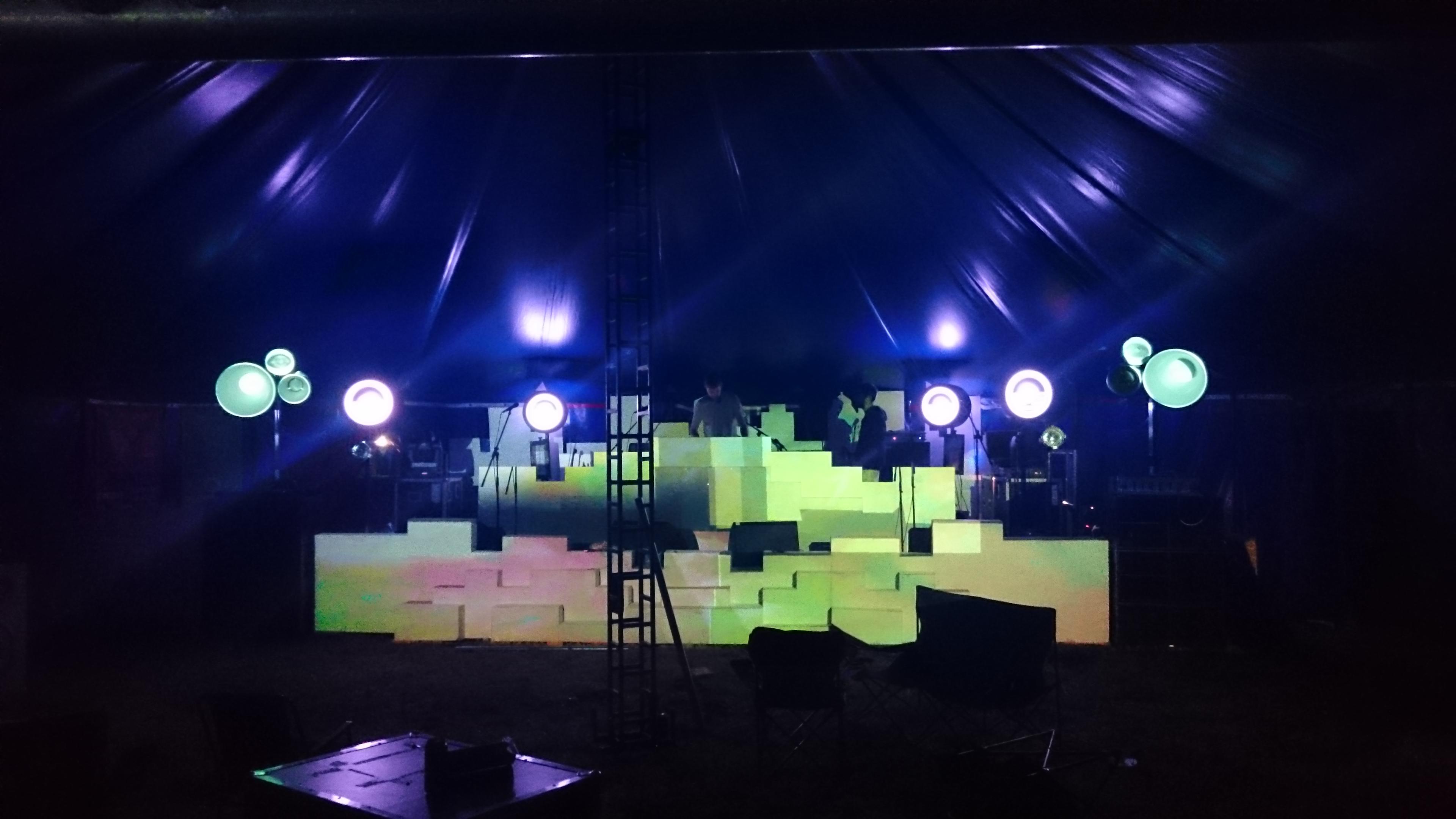 On the weekend 17/18th of July, Gorilla Audio were invited by the Brilliant Entirety Labs Crew to provide the Staging, Sound and Lighting, as well as stage management, for their stage at Truck festival Oxford. At first the stage was intended to be Entirety DJ's only, so one of Void Acoustics Airmotion V2 systems, powered by Matrix/Powersoft amplification with an Allen and Heath QU16 Mixer was specified.  It was eventually decided by the festival, to invite the BBC Horizon's, who would curate the day time acts. Horizons Gorwelion is run by BBC Cymru Presenter Bethan Elfyn as a way of introducing and pushing talented upcoming Welsh bands. Hailing from Cardiff ourselves, it was great to be part of this as well. On the basis, we were in a fairly small space and a video Set had been designed, by Orbital Productions, around our Airmotion's being part of the set, we decided to stick to this system. Due to a high channel count required, we upgraded the FOH console to a Midas Pro2, along with adding a more comprehensive monitor and Microphone package. We were also called upon to provide Backline.
Upon arriving on Site, it turned out the tent that had been provided was bigger than we had been told about, due to this, there was a concern that the Airmotions 60 Degree dispersion wouldn't be quite enough, so we used a pair of Martin F12's for front fills to ensure an even and smooth coverage throughout the arena.
Overall the stage ran very smoothly with no big issues, transforming seamlessly between a hot bed of forward thinking welsh rock/indie stage during the day, into a hedonistic rave that went late into the night. All band changeovers went very smoothly and on time with no delays what so ever. The music throughout the weekend was consistently of a high calibre, and we believe we did all of it justice. We have already been invited back to Truck to provide one stage once more. We are in discussions about providing a second stage there as well as at the partner festivals Brownstock and Y-Not.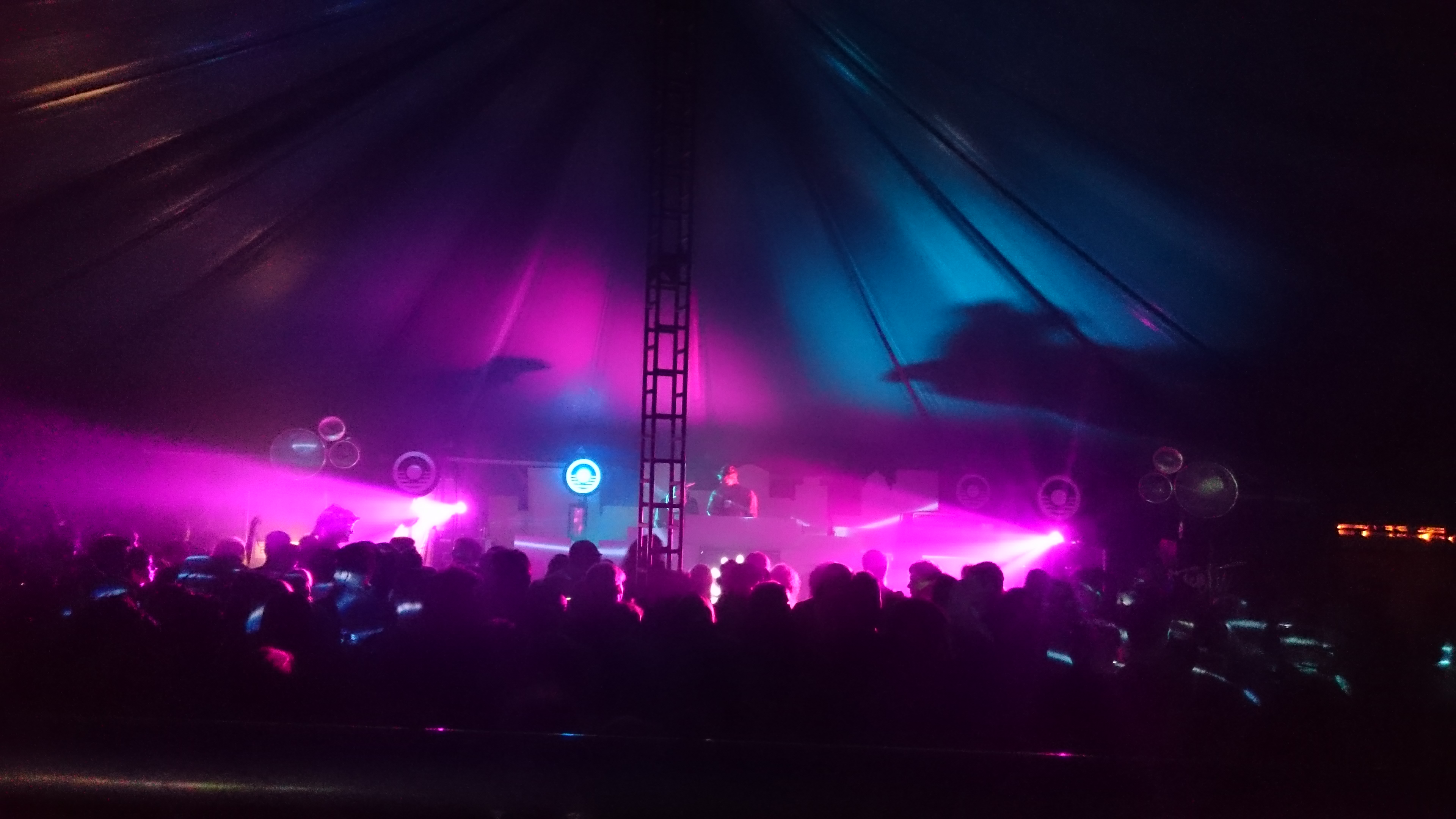 In total, Gorilla Audio provided all of the following:
12.5kw Void Acoustics Airmotion V2 System, Midas Pro2 FOH Console, a full stage monitor and Microphone package, a full backline Package including Drumkit, 2x Guitar amps and a bass amp. Full Pioneer Nexus DJ package, A Prolyte LiteDeck Stage, Trussing, Projectors, 2x Sound engineers, 1x Stage Manager.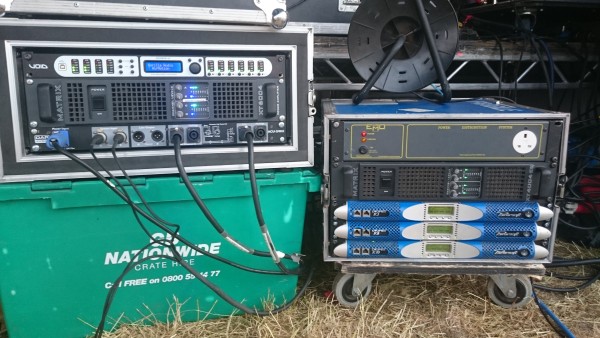 Here are some words on our efforts:
'Just want to say thank you all so so much for being so great this weekend! Really appreciate all the work as well as the high standard in the way the stage was delivered!' Matt Harrap – Count of Ten Productions
'Just wanted to say that the whole team, and bands had such a great time at Truck this year, and just want to thank you all from the bottom of my heart for the welcome, the assistance, the friendliness of all the festival crew. George, thanks to you and Huw for excellent sound all weekend – I was really impressed by the quality. – Bethan Elfyn Horizon Project Manager, Presenter BBC Radio Wales'