Stage Hire
Gorilla Audio stock the ever popular Prolyte 'LITEDECK' system.
We stock a range of Deck, Handrail and Accessories.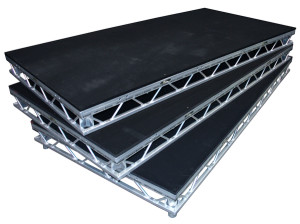 8x4ft section – £30
8x2ft section – £25
Treads – From £25
8ft Handrail – £20
4ft Handrail – £15
Legs  –  1ft, 2ft, 3ft or 4ft 
Staging sections on 3ft legs are also used as DJ Table/Riser
(Prices do not include delivery and assembly)
We deliver and assemble Stages across Cardiff, South Wales and the South west
For a professional Stage hire service please contact us for a quote.
Covered 12ft x 16ft stage
Festival stage (20ft x 16ft)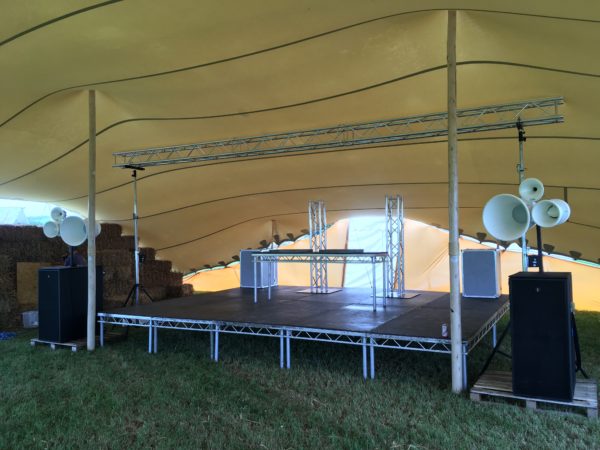 Small Dj stage with handrail (8ft x 8ft)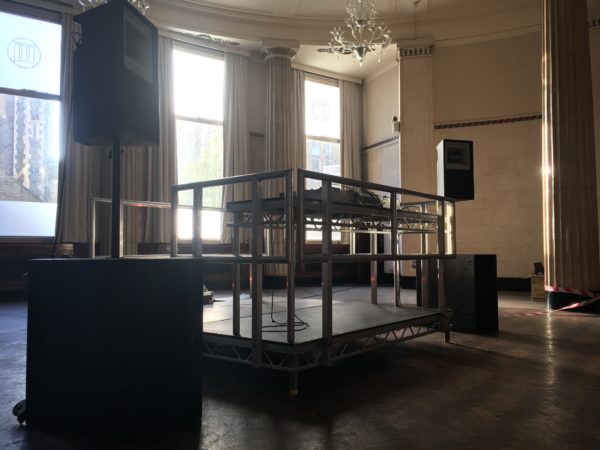 Need a PA or Speakers for your event, Check out our Packages here
Need Lighting to make your stage really come alive, check out some examples of what we can do here
We offer a full production service for STAGE, PA, LIGHTING and ENGINEERS 
Stage Hire, Covered Stages, Festival stage Hire, Event staging, Cardiff Stage Hire, Newport Stage Hire, Swansea Stage Hire, Wedding Stage Hire, Band Stage Hire, DJ Stage Hire, DJ Table Hire, South Wales Stage Hire, Bristol Stage Hire