Sound Reproduction and Pa Systems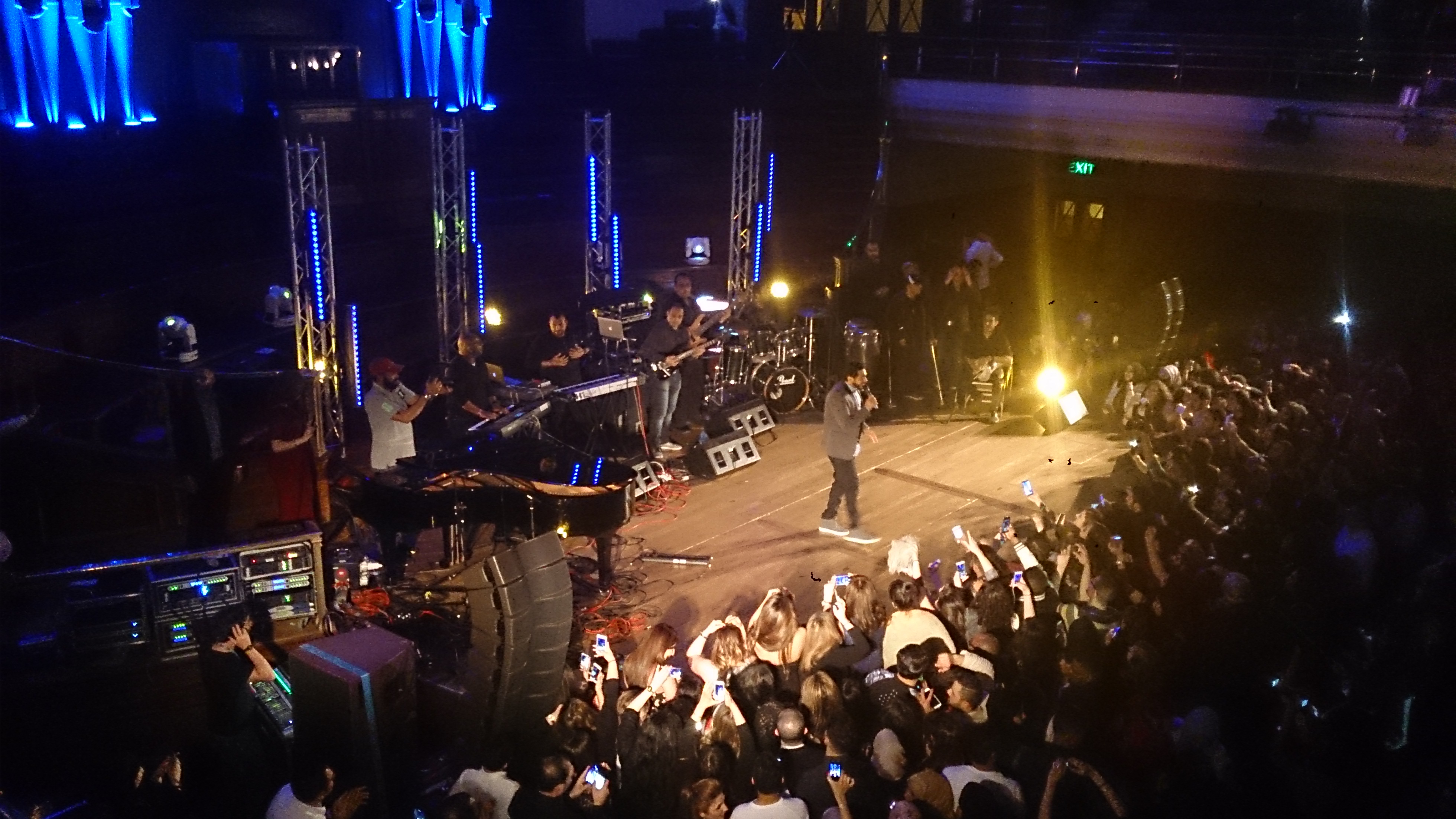 Like our name suggests, Gorilla Audio & Productions specialise in Audio and sound system hire. This can be anything from the hire of a single item, right up to a fully engineered 30Kw Festival Spec Void Acoustics PA suitable for 6000 people or more, Or even a Large format line array, for concerts of up to tens of thousands of people.
All of our premium sound systems are based around speakers from Martin Audio, Void and L'Acoustics. Although we do stock other brands, and are able to provide many other speaker systems on top of the ones listed here.
Amplification and processing 
We proudly power all of these systems with Amplification from Powersoft. Now a big industry standard, Powersoft amps  deliver insane amounts of power and precise speaker control and management across the whole  audio spectrum. They are incredibly compact and have the highest power-weight ratio out of all industry standard amps in the market.
We power all of our large systems using the frankly astonishing, revolutionary Powersoft X DANTE series of Amplifiers. These are not only some of the most powerful amplifers on the market, but they also contain some of the most powerful DSP on the market which is controlled and managed by Armonia Pro Suite. No one can sum these amplifiers up better than Powersoft themselves: Click me for info
We Also stock KDSP+ KETH &AESOP and MDSP Series of amplifiers. Again these are insanely versatile and powerful yet compact and lightweight and are all fully network-able and controllable from Armonia.
Made here in Wales, our Matrix amplifiers are no slouches when it comes to power either. They deliver  high power, Hi-Fi quality audio in and incredibly lightweight package. Our 4 channel versions are incredibly versatile in there applications. All our Processing for our Non DSP amps is done using  Void Digidrive v2  controllers which offer, countless features, 192KHz sample rates and can be monitored and controlled remotely via WIFI or Ethernet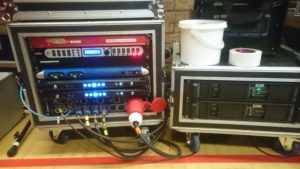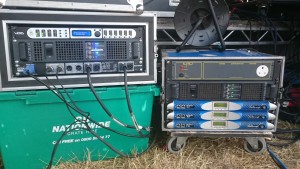 Dance Event Sound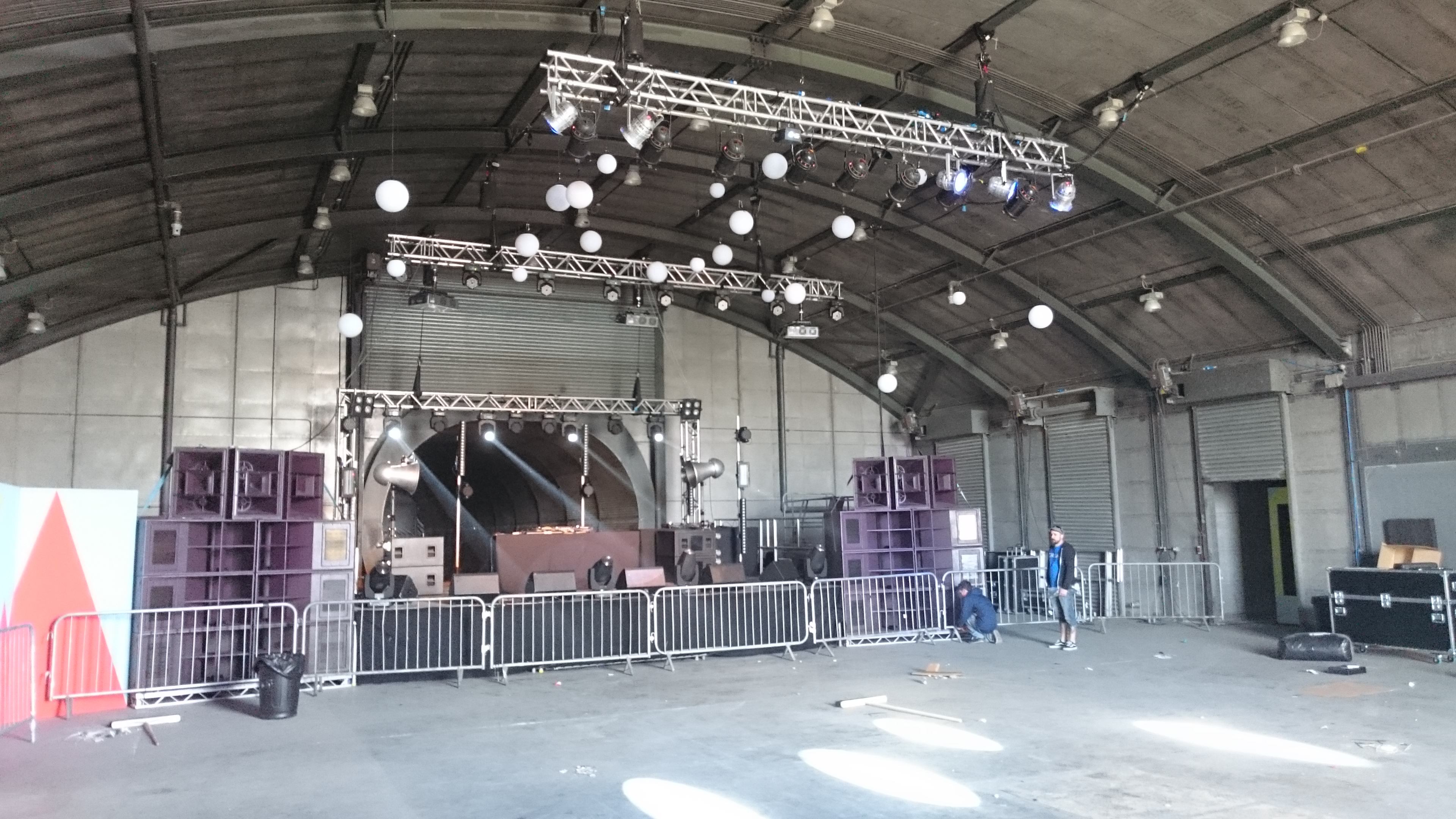 Gorilla Audio specialise in the sound and production for medium to large scale festival stages, Concerts and dance events, where we believe our, 'flagship' 30,000w Void Acoustics Stasys sound system truly excels. Not only does this system sound great at incredibly high volumes, we also feel it looks the part as well. This makes it capable of becoming part of the stage and set itself and will certainly get heads turning in more than one. If you'd rather discretion when it comes to the sound, then we can simply place grilles over all of our speakers giving them a more conventional appearance. This very system has graced the stages at Outlook and Dimensions festivals for several years running and more recently Together Festival in Carmarthen where many highly regarded Drum and Bass DJs praised its sound quality and ability to create such high SPL levels for a reasonably small package. And it doesn't stop at Dance music, we deployed this system on the Main stage of Bristol Harbour Festival in the summer, which was host to a huge variety of world, folk, jazz and reggae music. The sound quality remained at a very high quality throughout the event, and it took a surprisingly small amount of speakers and amplifiers to provide, clear sound to crowds of up to 6000 people.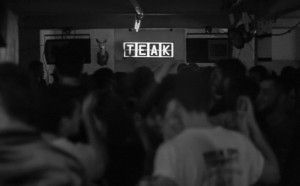 Live Sound Equipment and Engineering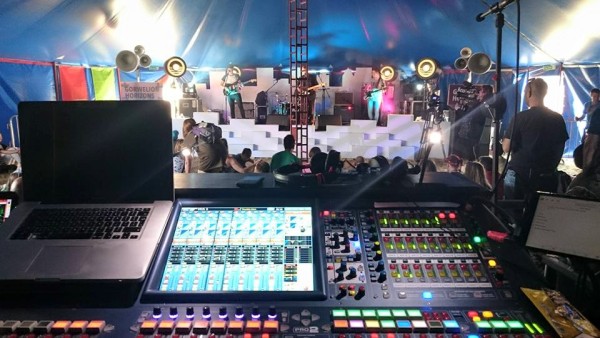 As well as the Speakers, We stock Consoles from Midas, Allen & Heath, Soundcraft, Behringer digital mixing systems as well as smaller Analogue mixer and outboard set ups in house.  We Also Use and can hire out other desks including Soundcraft Vi6, Midas Pro 2, Midas Pro 6, Avid Venue and SC48, Yamaha M7CL.
We have an incredibly comprehensive range of Microphones which are lead by the Sennheiser Evolution vocal range. We also stock and can rent out microphones from Shure, Audix and Audio Technica.
More recently we have invested in the Void Arcline Series, which is a small format line array system predominantly aimed at (but not limited to) the 'live music' market. This is incredibly easy to set up and has a much smaller footprint, despite sounding just as huge. All of our Void Arcline products are Black, as opposed to the usual purple/red colour so are perfectly acceptable for use in theatres and corporate events where discretion is highly desired.
You'll find everything you need to get your show on the road with out Prefabricated Live Sound packages. Click here to view them.
Conference and corporate sound
Gorilla are well equipped to be able to handle the most prestigious and demanding corporate events, where there is a need for high quality, discrete sound for speeches, seminars, lectures, product launches and workshops. Our engineers are polite, smartly dressed and incredibly professional. The fact we were asked to provide and engineer the sound at Cardiff's official Premier of the Film 'Noah' where Russell Crowe himself used our equipment to make announcements and speak to the crowd speaks volumes for that. We also provide Projectors and AV equipment, so choose Gorilla for your conference sound today!
Private Party, Wedding and 'Budget' Sound Systems
Our most typical Sound hire Jobs involve hiring the smaller scale equipment out to peoples Weddings or private parties of any Occasion. This can be from a pair of active speakers, up to a small fully engineered Martin Audio system providing the sound for a Band or a DJ. Last year alone, we were responsible for the sound at just under 60 weddings and before starting Gorilla, our engineers used to DJ at weddings, so it would be fair to say we know what we are doing. Our Void Airmotion Systems, Available in both Silver and White, are perfect for making your wedding stand out like no other. As we also stock and can provide the lighting and Dj equipment for your event, why look anywhere else?
Sound Equipment Dry Hire
Like most of other production outfits, we offer all of our gear on a dry hire basis. We stock a collection of modern, high quality and industry standard products which we are constantly expanding and adding too. A full and comprehensive list can be found by viewing our hire rate card here.
Gorilla Audio – Item Hire rate card 2015
If you are unsure about any of the products or what it is you require for your event, then please look at our prefabricated packages or get in touch to discuss your requirements.